Merry Christmas!
Pick-up at the farm a baled and ready-to-load tree, or have it delivered to your home or business. Satisfaction is guaranteed.
Trees & Pricing   Order form for tree pick-up or delivery

'TIS THE SEASON!
Our convenient location is the best place to pick your perfect Christmas tree while creating holiday memories!
Choose a pre-cut Christmas tree or grab a saw and find your own in our fields. Either way, our happy, helpful crew will make your tree-finding experience a delight!
We accepts credit cards & venmo for purchases.
Gift cards available - please inquire!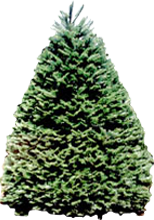 Find your perfect Christmas
tree at Carroll's!
» Our Trees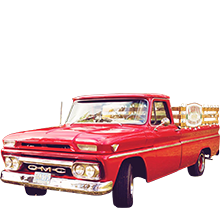 Hay Rides are available! Ride through the farm and forest, to find your perfect tree in style. Before you leave, be sure to visit the Sweet Shop to help yourself to candy canes for the kids!
Did you know ? Carroll?s is pet-friendly!
You are welcome to bring your 4-legged family members, as long as they are on a leash.

Our helpful crew will shake and bale your Christmas tree for free.
Tying your Christmas tree on to your car is easy! Watch this video to learn more.
How to tie a Christmas tree on your car